Client Feedback
Rely on Lomonaco Coast Plumbing & Pipelining to deliver the solutions you need. We specialize in trenchless pipe lining, drain cleaning, PEX repiping, and even plumbing services. Serving San Clemente, CA, and nearby areas for over 12 years, we are a family-owned and -operated business that is accredited by the Better Business Bureau.

Check out some of the overwhelmingly positive reviews we have received from our previous clients to find out why our licensed and insured technicians are the most trusted today. Once you are convinced that we are the team that can address your specific needs, feel free to call us or fill out the form to schedule an appointment.
read what our customers have to say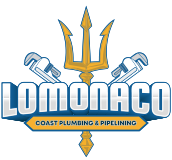 "A good experience right out of the gate. Responsive, they showed up when they said they would, did what they said they would, and did a high quality job. Knowledgeable, professional team that clearly take pride in their work. Very refreshing!"
Mallory McCamant
Review from Facebook.com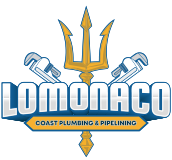 "Excellent Service. I called Lomonaco for a leak a Friday morning and they were able to come the same day and fixed the leak. Very professional, fast and efficient. I was really impressed and I will call them back for any Plumbing issue in the future. Very reliable service!"
Pilar March
Review from Facebook.com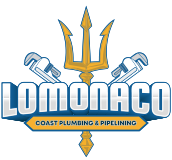 "yes I highly recommend this group, very sophisticated equipment and knowledgeable work crew made this scary process painless. Thank you Lomonaco for your professionalism and excellent results. Alex(AquaKing)"
Alex Carrasco
Review from Facebook.com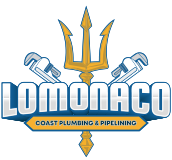 "They were prompt, courteous, got the job done quickly, no mess left behind. Very informative of the issue and what they needed to do. And quoted cost. They are a good company to work with."
Suzie Griffin Johnson
Review from Facebook.com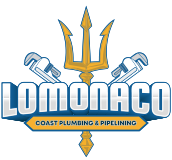 "Great service very friendly they explain what's going on if you ask them prices excellent!!!😎"
Daisy Allison
Review from Facebook.com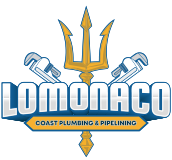 "They did a great job!
Fixed the problem and explained it to me so I could understand what was happening. Highly recommend and Roger is the best!"
Max G.
Review from Yelp.com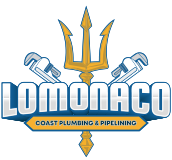 "Mike's team came out within 2 hours of my call looking clean and sharp. After reviewing our concerns, the duo quickly accessed the problem and went to work, and in less than 45 minutes our pipes were running clear and they were off to the next household. Couldn't be happier with the service, the price was fair, and I'm more than happy to leave a positive review for such clean, efficient work. Lomonaco Coast Plumbing will be my go-to plumbers when I need them again. Thank you Mike and team!"
Dawn H.
Review from Yelp.com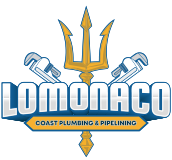 "Amazing customer service from the time I called for an estimate to the finished job. Roger called me to clarify the work to be done and texted me about 15 minutes before his arrival. Roger and Freddie completed the work with utter professionalism. Truly appreciate this company!!!!"
Joy G.
Review from Yelp.com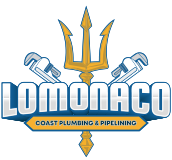 "Great experience! Service was excellent. Very thorough with explanation of services and did an amazing job!"
Stars A.
Review from Yelp.com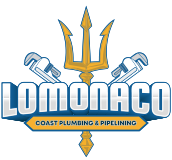 "Highly recommend. Had root infiltration in drain line to street. Received 2 other estimates. Mike Lomonaco came out and was very knowledgeable and beat the other prices. They dug up my front yard, fixed the issue and even replanted my rose bushes that had to be removed during the digging. Will 100% use them again for other plumbing needs."
Trevor B.
Review from Yelp.com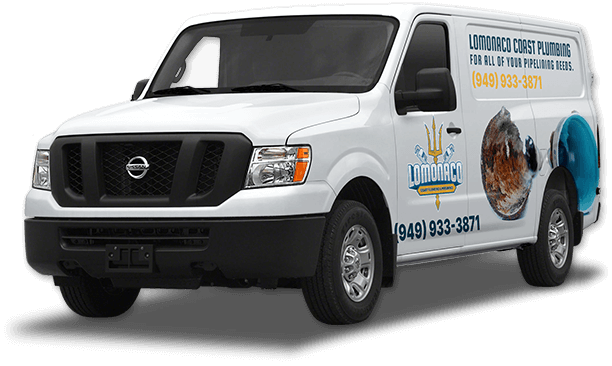 schedule a pipe lining service today
Lomonaco Coast Plumbing & Pipelining proudly serves all home and business owners in the local area. Our on-time arrival and efficient trenchless technology ensure prompt project completion. For more information about NuFlow trenchless pipelining or to schedule an appointment, reach out to our team today.