In-Depth Sewer Inspections in San Clemente, CA, and Neighboring Areas
For 12 years, our team at Lomonaco Coast Plumbing & Pipelining has performed thorough sewer camera inspection services in San Clemente, CA, and nearby areas for home and business owners. Sewer problems can happen at any time, and a detailed inspection helps our crew select the best method for repair or rehabilitation. We use state-of-the-art imaging technology for every residential or commercial sewer inspection.
Common Issues We Check
During a sewer inspection, we check for offsets, cracks, and fractures that allow sewage to leak out of the pipe. We also check for groundwater and tree root intrusion, which may cause sewage backups into your home or business. Our technicians also check for corrosion, mineral scale, grease clogs, offsets, and debris buildup.
To perform a sewer video inspection, we use Ridgid's top of the line cameras and location equipment. We feed the camera into an existing sewer access point. The camera's 360-degree head shows a complete view of the pipe's interior walls. Our technicians watch the video monitor to detect sewer pipe issues, including tree roots, clogs, corrosion, cracks, and collapsed areas.
Advantages of Professional Sewer Inspections
Our sewer inspections determine the precise location of sewer lateral and main problems. This facilitates faster and more cost-effective repairs and rehabilitation of the pipe. The plumbing inspection helps our crew plan the best repair method for decades of problem-free results. We offer this and other services in these areas: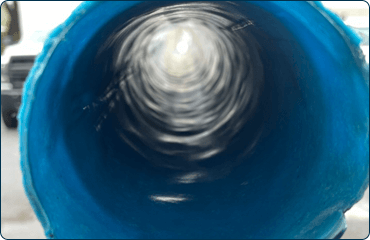 advantage of nuflow technology
NuFlow trenchless pipe restoration allows us to repair your pipe with minimal disruption to your daily activities. As we don't have to dig a trench, you won't have to deal with repairing your landscaping, driveway, or sidewalk. NuFlow restoration works on clay, cast iron, concrete, plastic, copper, and steel pipes. The new pulled-in pipe features a lifespan of at least 50 years.

A Local Crew That Prioritizes Client Needs
Our video inspections include a recording of our findings, and you can watch the video feed as we perform the drain inspection. Our crew answers all of your questions and creates a written explanation of the findings and the most effective repair or rehabilitation methods to resolve any issues. Our team takes pride in: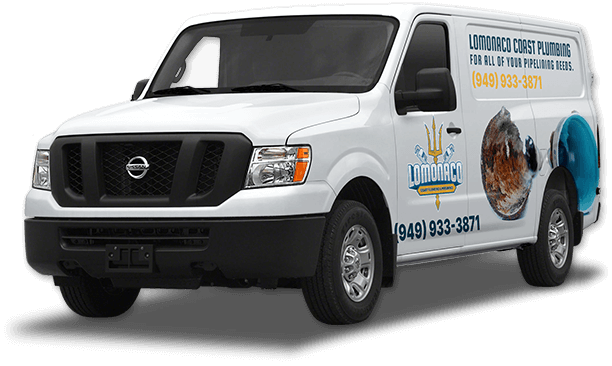 Ask Us for an Inspection Today
Nobody wants to deal with a sewer problem, and sewer line issues don't fix themselves. Our precise pipe camera inspection will identify the cause of sewer odors, leaks, and backups and give you peace of mind. As soon as you notice a sewer issue, contact Lomonaco Coast Plumbing & Pipelining right away for a professional sewer inspection.